Replace Missing Teeth
Rebuild Your Smile For Life
Since opening Studio Dental back in 2008, Dr. Kim and our team have helped countless patients replace their missing teeth, so if you're tired of always having to work around the gaps in your smile, we're more than ready to do the same for you. Using lifelike materials, state-of-the-art technology, and the latest techniques, we can provide you with a beautiful, custom-made prosthetic that will completely renew your smile and enable you to eat your favorite foods with ease. To learn more about your options to replace missing teeth in McKinney, TX during a consultation, contact us today.
Why Choose Studio Dental for Tooth Replacement?
One-Day Dental Implants Available
Highly Experienced Team, Relaxed Dental Office Atmosphere
Affordable Fees, Flexible Payment Options
Dental Bridges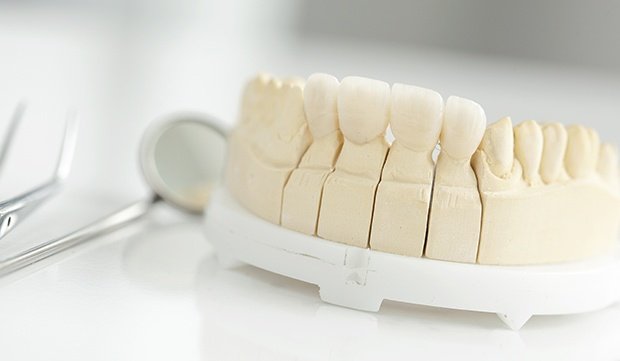 Dental bridges enable a patient to replace a small number of teeth with a single prosthetic. We can use them to bring back just one tooth or even up to three consecutively. They work by bonding a row of dental crowns together, and the ones on either end are fitted over the remaining teeth near the missing ones. The crowns in the middle literally "bridge" the space, fully restoring a patient's chewing ability as well as their appearance.
Dentures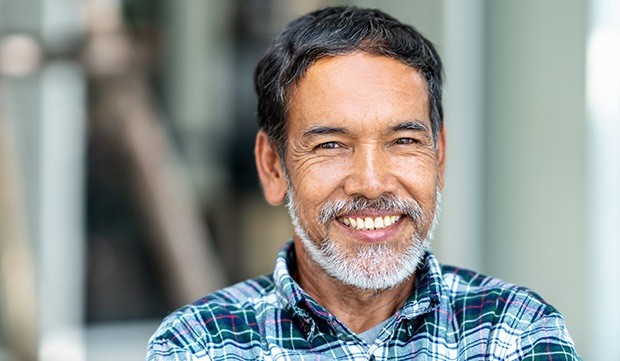 If you have several missing teeth, the right denture can instantly restore them all and virtually turn back the clock for your smile. Our team can provide custom-made partial dentures that comfortably fit between any remaining teeth, or patients missing an entire row can get a full denture that sits right on top of their gums. Every denture we provide is made using high-quality acrylic materials so they not only look great but can be trusted to stay in place and last for many years as well.
Dental Implants
Today, dental implants are the only treatment available that actually replaces an entire tooth from root to crown. Rather than just sitting on top of the gums, a patient's new teeth are connected to their jawbone using small titanium tooth roots. This gives them stability and strength just like natural teeth, meaning a patient never has to deal with annoying slipping and sliding. Even better, on average, dental implants can be expected to last for about 30 years, which is multiple times longer than traditional bridges and dentures.