Porcelain Veneers
Creating Flawless, Beautiful Smiles
Porcelain veneers in McKinney are one of the most popular cosmetic solutions available today. At Studio Dental, Dr. Julie Kim can take a smile that is filled with imperfections and turn it into a beautiful work of art with these ultra-thin shell coverings. By hiding cracks, chips, stains, discoloration, gaps, minor misalignments, and even crooked or misshapen teeth, you will regain your confidence and feel great about your appearance. After all, your smile is the first thing people notice, so why not make sure it looks its best? Contact us today to schedule a consultation with Dr. Kim!
Why Choose Studio Dental for Porcelain Veneers?
Highly professional cosmetic dentist to place your veneers
Customized to meet your desired color, size, and shape
Can have a fully transformed smile in just two visits
Who is a Good Candidate for Veneers?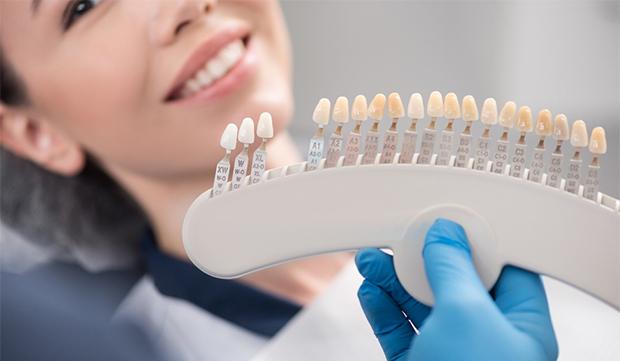 Porcelain veneers are an ideal cosmetic solution for patients who have good oral and overall health. The reason it is important that your teeth and gums be in good general health is that it can cost you more in time and money if they are not. Should gum disease or tooth decay already be present in a particular tooth, Dr. Kim will need to address these problems prior to placing your veneers because of the likeliness that your nearby teeth could become impacted if left untreated. This could cause you to spend additional money to have your veneers removed, appropriate treatment to address your specific dental problem and then have your veneers put back on.
How Does the Process Work?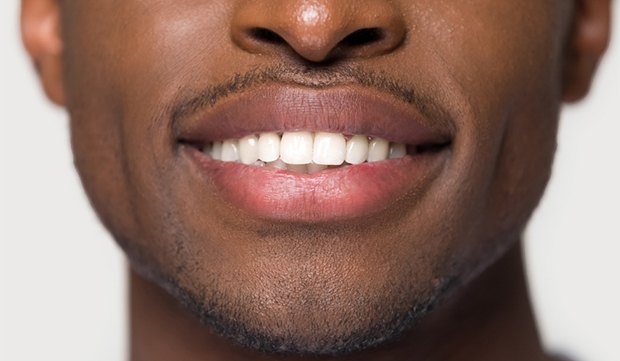 Placing porcelain veneers is actually quite easy, and it only takes two appointments to achieve a fully transformed smile. Dr. Kim will begin with an initial consultation to discuss your individual goals before examining your smile to determine which teeth would be best suited for veneers. Naturally, it is up to you as to how many veneers you want, but after the examination is complete, she will remove a minimal amount of tooth enamel from your teeth and take impressions of your smile to send off to a dental lab. Technicians will then be responsible for building your custom-made veneers based on the specifications you and Dr. Kim decide on.
After a few weeks, you will return to our office to have Dr. Kim place each individual veneer. The process does require a skillful hand and artistic eye, both of which she possesses. Ensuring each veneer is appropriately placed, she will look over their finalized placement and give your smile a final polish before you can go on your way.
Benefits of Veneers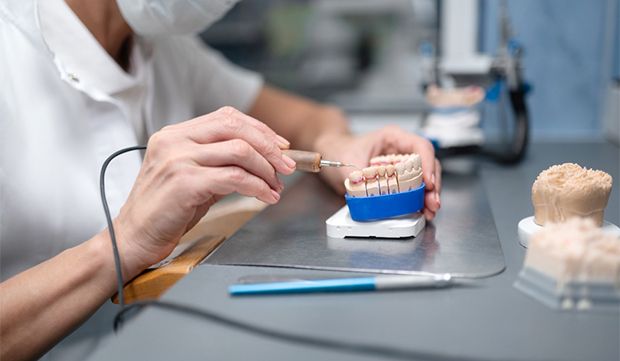 Natural appearance: You won't have to worry about your teeth looking fake. Your cosmetic dentist in McKinney is trained to place veneers correctly, so once you're finished with treatment, you will have natural, beautiful results.
Minimal altering of your teeth: Although considered "invasive," the process of receiving veneers is much less invasive than having crowns placed over your teeth.
Customized: You and Dr. Kim will discuss what you would like for your smile. From size, shape, and color, all this information will be passed along to the technicians, so they can craft the ideal veneers for your smile.
Stain-resistant: While the varnish covering your veneers is much more stain-resistant than regular tooth enamel, it is important that you avoid consuming too many dark-colored beverages and foods. This will keep your veneers looking healthier and brighter for longer.