Preventive Dentistry
Stopping Problems Before They Ever Start
At Studio Dental, we take a prevention-first approach to dental care. Rather than just fixing problems as they pop up, Dr. Kim and our team proactively work to stop cavities and gum disease before they ever begin. This not only gives our patients healthier, stronger smiles, but they also save tremendously on their care over time. We recommend that patients of all ages should receive a checkup and cleaning at least twice a year, so to schedule preventive dentistry in McKinney,
TX for you or your child, contact us today!
Why Choose Studio Dental for Preventive Dentistry?
Happy to Treat Children, Adults, & Seniors
Relaxed, Family-Like Atmosphere
Affordable Fees, Flexible Payment Options
Dental Checkups & Teeth Cleanings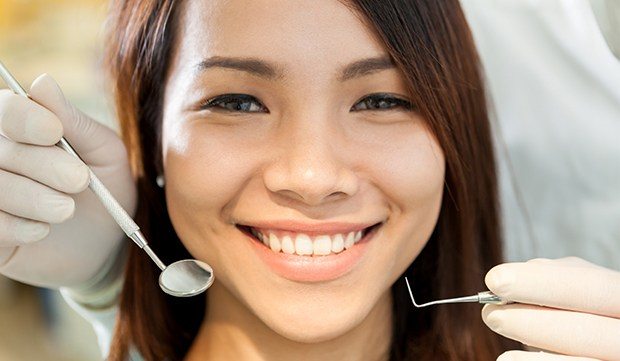 When you come in to see Dr. Kim for a checkup, she won't just examine your teeth, but your gums, jawbone, and bite as well. This comprehensive approach ensures that any problem is found early, so it can be treated quickly. And, a meticulous cleaning from one of our hygienists will help you avoid minor issues in the first place by removing harmful plaque and tartar from those hard-to-reach areas of your mouth.
Periodontal Therapy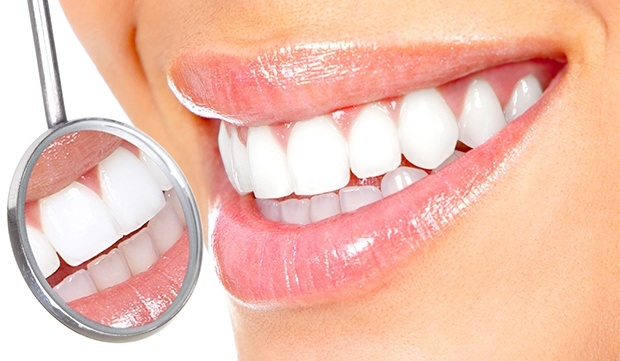 When it comes to your oral health, did you know that your gums are just as important as your teeth? They provide important protection and support for your smile, and without consistent oral hygiene, they can develop an infection called gum disease. This can cause swelling, bleeding, and sensitivity throughout the mouth, but fortunately, we can use periodontal therapy to quickly take care of it. This may involve a deep cleaning, topical antibiotics, and even laser dentistry to make bacteria go away and stay gone.
Learn About Periodontal Therapy
Toothpastes & Mouthwashes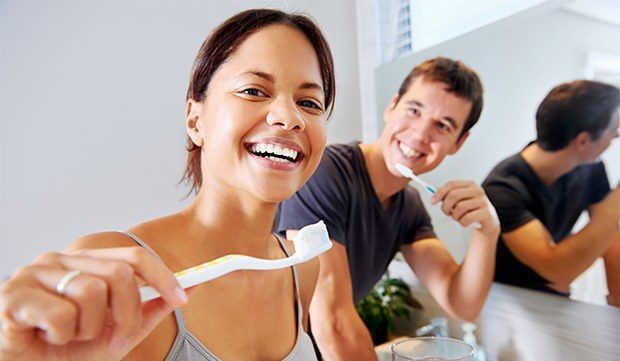 Are you and your family members using the right toothpastes and mouthwashes every day? It can be tough to know given the endless variety that's available, but our team is happy to help by offering recommendations. Be sure to ask at your next appointment, and we'll let you know which oral healthcare products are best for each individual in your household. That way, you can all enjoy premier oral health between appointments.