Tooth Extractions
Safe & Effective Tooth Removal
Our primary goal with every patient here at Studio Dental is to help them keep their natural teeth for as long as possible, but unfortunately, a tooth can become so damaged that the only viable option is to remove it. In other situations, a relatively isolated problem may begin to affect the rest of the mouth. To make tooth extractions in McKinney, TX as comfortable as possible, we use local anesthetic, a gentle touch, and even take time beforehand to answer any and all questions. And, if needed, we can quickly replace any teeth with custom-made restorations to minimize the time spent with an incomplete smile.
Why Choose Studio Dental for Tooth Extractions?
Friendly Team That Puts Patient Comfort First
Dentist with More Than 14 Years of Experience
Extractions Only Used as a Last Resort
Why Someone Might Need a Tooth Extraction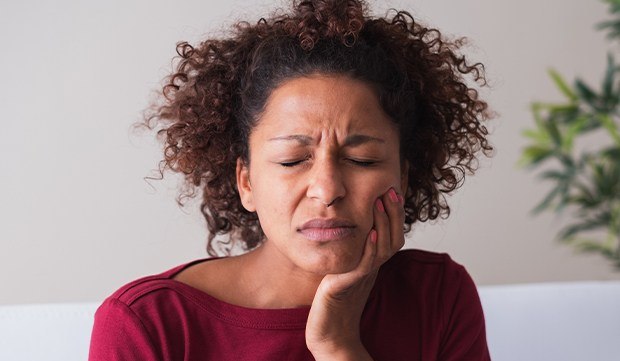 Extensive decay on one tooth is beginning to spread to the neighboring teeth.
The enamel is so broken or cracked that the tooth can't be trusted to support a filling or crown.
A tooth with multiple fillings is on the verge of cracking.
Advanced gum disease has damaged the bone needed to support a tooth.
More room is needed in the mouth for a new denture.
More room is needed in the mouth so the teeth can move during orthodontic treatment.
A baby tooth is preventing an incoming adult tooth from erupting properly.