Dental Crowns
Offering Greater Protection Against Tooth Decay
Dental crowns in McKinney are a tried and true solution. For decades, people have enjoyed complete, restored, and fully functional smiles thanks to these reliable and effective restorations. At Studio Dental, Dr. Kim can easily clean and fill decayed and damaged teeth before placing a custom-made, completely natural dental crown that not only prevents reinfection and further damage but also blends in beautifully with the rest of your smile. To find out how you can get started with your own dental crown, contact us today.
Why Choose Studio Dental for Dental Crowns?
Custom-made restorations to match your smile
Natural appearance with durable materials
Affordable dental care to meet your needs
Who is a Good Candidate for a Dental Crown?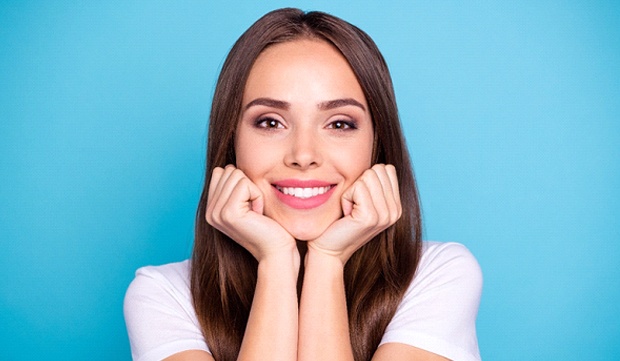 If you have any of the following, you will likely be a good candidate for a dental crown:
Severe damage to a particular tooth (i.e. fracture, cracked, broken tooth in McKinney)
Serious decay that requires more than a filling
Large fillings that have caused your natural tooth to become unstable
Recently had a root canal procedure
Had dental implants surgically placed
Dr. Kim will first need to perform a thorough examination before making a recommendation for treatment.
How Does the Procedure Work?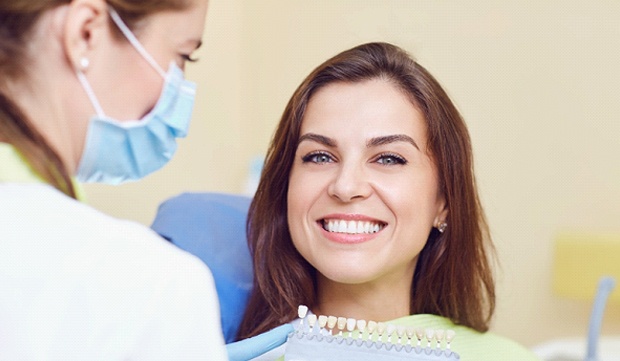 During your initial appointment with Dr. Kim, she will evaluate your smile and determine if you are a qualified candidate for dental crowns. If so, she will begin by cleaning the tooth in question and filling it with composite resin. The tooth will be prepared before impressions are taken, which will be sent to a dental laboratory for technicians to use to create your custom crown.
She will place a temporary crown over your weakened tooth, which you will need to wear until your finalized restoration is ready.
Once your crown arrives in our office, you will return to have your temporary removed, and Dr. Kim with carefully cement your permanent crown into place.
What Are the Benefits to Dental Crowns?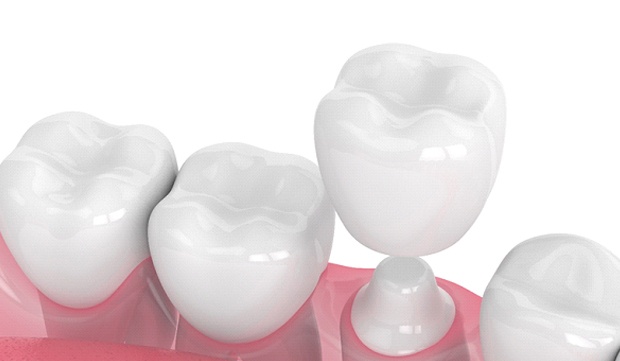 Many think that a damaged or decayed tooth isn't anything to worry about. Unfortunately, it can lead to a host of additional problems if left untreated. By seeking treatment at Studio Dental by Dr. Kim, you will not only be caring for your teeth in their current state, but you will also be preventing additional problems from occurring in the future. Since dental crowns are known to be extremely effective at keeping infection out, they also have additional benefits that make them a popular solution among both patients and dentists alike, such as:
Greater protection for weakened teeth
Keeps the tooth intact while encouraging it to strengthen
Easy to keep clean and maintain
Offers a longer-lasting restoration
Natural look and feel
Improved oral health and stability
Enhanced appearance and increased confidence