Children's Dentistry
Help Your Favorite Smile Shine
As a mother of two herself, nothing makes Dr. Kim happier than welcoming a child into our dental office, making them feel comfortable, and showing them that dentistry is nothing to be afraid of. We always go above and beyond for our younger patients, so they feel right at home at every appointment. We'll work diligently to stop cavities and fix problems quickly so we can guarantee they'll enjoy a happy, healthy smile as the years go by. Is it time for your child's next checkup and cleaning? If so, contact us today to get them scheduled for children's dentistry in McKinney, TX.
Why Choose Studio Dental for Children's Dentistry?
Dr. Kim: Highly-Experienced Dentist & Mother of 2
Friendly Team, Relaxed Dental Office Atmosphere
Dental Insurance, Medicaid, & CHIP Accepted
Children's Dental Checkups & Teeth Cleanings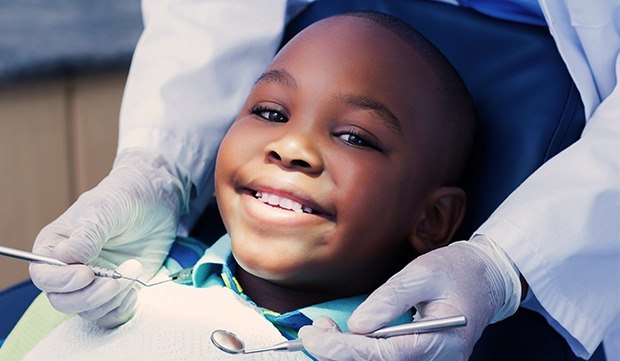 Children of all ages should receive a dental checkup and cleaning at least once every six months to keep their teeth cavity-free and ensure their oral development stays on track. Our primary goal with every child is to help them feel at ease in our dental office as we keep them protected from cavities and gum disease; plus we'll spend a little time teaching them about oral hygiene and diet, so they can make tooth-friendly choices even when you aren't around.
Dental Sealants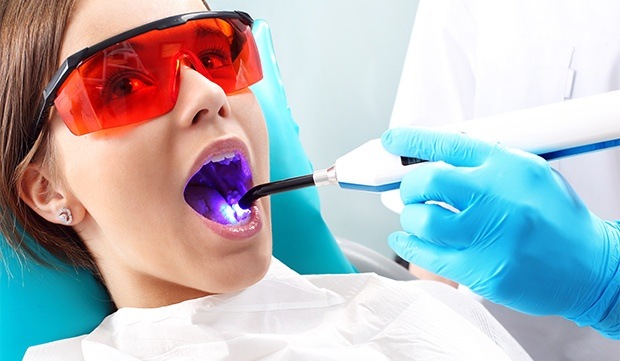 If a child is going to develop a cavity, it will most likely be on their back teeth. Why? Because they are the hardest to brush thanks to their location, and their textured surfaces make them the perfect place for plaque and bacteria to become trapped and cause decay. To prevent this, however, we can simply apply a thin layer of dental plastic to the enamel. This will literally seal these teeth off from anything that would do them harm. This procedure only takes a few minutes, but it can provide about 10 years of round-the-clock cavity protection.
Fluoride Treatment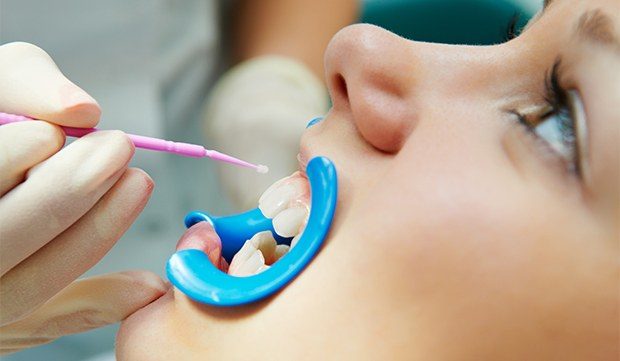 Fluoride is so good for the teeth that you'll find it added to 99% of toothpastes and most public water sources as well. That's because it's been shown to make the enamel more resistant to decay, especially for children. At your child's regular checkups, we can apply topical fluoride to give them a quick and potent boost of cavity protection that will last all the way until their next visit.
Athletic Mouthguards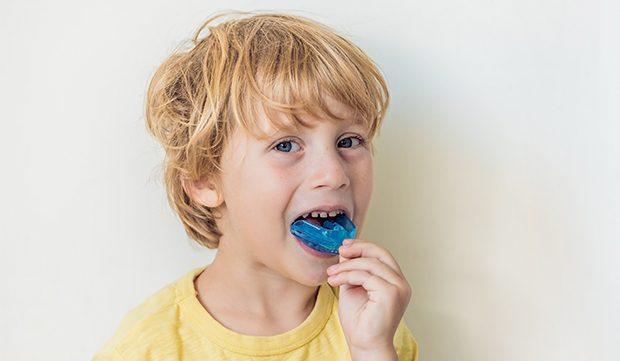 Do you have a little athlete at home? To make sure their teeth finish a game in the same condition that they started, every child should always wear a mouthguard when participating in sports, whether it involves contact or not. Rather than forcing your child to wear an uncomfortable appliance from the store, we can provide them with a custom mouthguard designed to fit their unique smile. This will not only make it feel more secure within the mouth, but it will also offer superior protection against potential impacts, giving you one less thing to worry about on the sidelines.
Special Needs Dentistry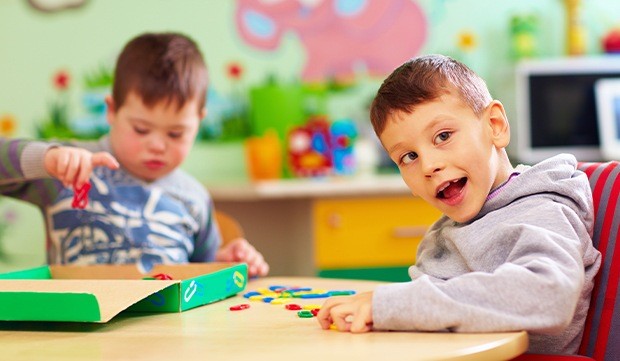 Our dental office is always eager to help children with mental, physical, behavioral, and sensory special needs. Just give us a call, tell us about your child, and we'll be happy to make any accommodations necessary to guarantee a stress-free and productive visit. We believe that every child deserves access to high-quality dental care, so we'll do everything we can to make your lives easy as we take care of your little one's teeth.