Metal-Free Restorations
Repairing Your Smile Without Drawing Attention to Damage
Do you need to replace a missing tooth, treat a cavity, or support and protect a damaged tooth? In the past, all of these problems required restorations crafted from highly noticeable metal. At Studio Dental, we offer durable, strong, and natural-looking metal-free restorations that will flawlessly blend with the rest of your smile. If you need dental work and don't want to draw attention to damaged areas of your mouth, contact our office today to learn more about metal-free restorations in McKinney.
Why Choose Studio Dental For Metal-Free Restorations?
Customized & High-Quality Dental Restorations
Comprehensive Dental Care
Highly Experienced Dentist
What are Metal-Free Restorations?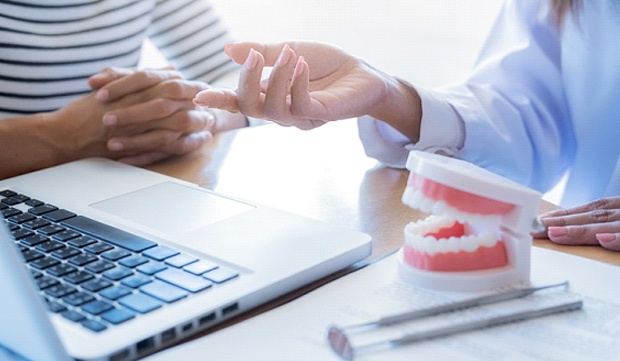 Metal-free restorations are made from durable and customizable materials such as porcelain and zirconia, which mimic the natural appearance of enamel by reflecting light. These are also non-porous, unlike enamel, which allows them to resist staining and discoloration. Non-metal restorations offer a variety of unique benefits besides their appearance, which is why they're so popular among patients and are highly recommended by dentists.
What are the Benefits of Non-Metal Restorations?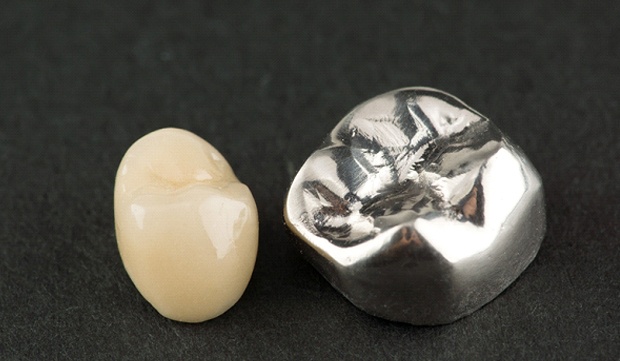 The most obvious advantage of metal-free restorations is that they look completely natural, which makes them virtually indistinguishable from your surrounding teeth. Here are some additional benefits of choosing dental treatments without metal:
Long-lasting: With regular maintenance, metal-free restorations can last for over a decade. They're incredibly resistant to staining, which also means that they'll retain their new appearance.
Hypoallergenic: Patients who have allergies to certain metals often don't find out until they have a reaction to a metal restoration. Non-metal dental work is gentle on the gums and won't cause any irritation or damage.
No metal absorption: Over time, the metal from dental restorations can leak and become absorbed in your mouth and teeth. This can cause your natural teeth to look discolored or gray.
What Types of Metal-Free Restorations Are Offered?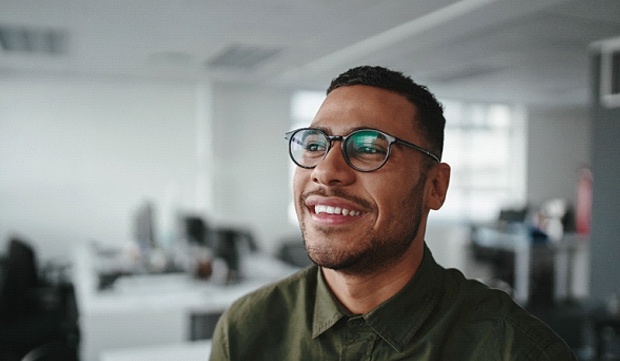 Dr. Julie Kim, your cosmetic dentist in McKinney, can restore and protect teeth and gums using a variety of metal-free restorations. Depending on the issues you face, she may suggest one of the following treatments.
Crowns
Crowns are cap-like structures that are customized to fit over the visible portion of a damaged tooth that is located above the gum line. They help provide teeth with added protection, support, and strength, making it easier to eat and speak without difficulty or discomfort.
Filling
Most people have had a cavity treated with a dental filling. These are made from a moldable and natural-looking material called composite resin. It's able to chemically bond with teeth to provide added defense against harmful oral bacteria, protecting vulnerable teeth from decay.
Bridges
For patients who are missing one or more consecutive teeth, we may suggest a dental bridge to fill the gap. These are made from two non-metal crowns attached to either side of one or more artificial teeth. The crowns anchor the new teeth in place, restoring the function and appearance of your smile.
If you have questions about metal-free dental restorations or would like to learn more about how we can improve the appearance of your smile, don't hesitate to contact our office today. We'll inspect your mouth and let you know if you can benefit from non-metal dental work.