Dental Bridges
Bridging Gaps for a Photo-Worthy Smile
Studio Dental knows what it takes to restore a smile. Whether it is flawed by cracks or chips or is missing multiple teeth, there's no problem too big for Dr. Kim. Her expertise and training leave patients seeing beautiful results every time, and those who need dental bridges in McKinney are no different. Using only the latest tools and technology, she will work to ensure that your custom-made restoration looks perfect and fits comfortably. If you think you could benefit from a dental bridge, give us a call to schedule an appointment with Dr. Kim today!
Why Choose Studio Dental for Dental Bridges?
Customized dental prosthetic to blend with your smile
Highly-trained team to place your finalized restoration
Quality materials used to create your bridge
Who is a Good Candidate for a Dental Bridge?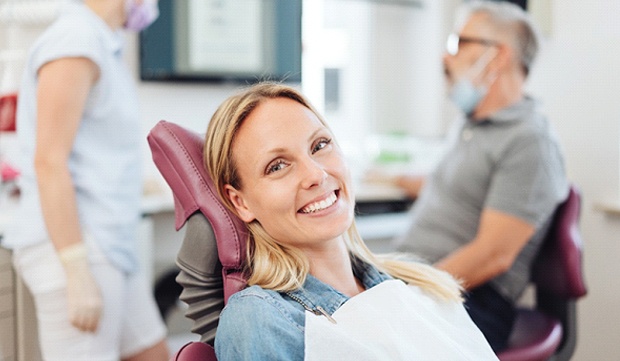 If you need a tooth replacement solution and are thinking about having a dental bridge put into place, it will be necessary for Dr. Kim to first examine your smile. By looking at your missing teeth in McKinney as well as evaluating your overall oral structure, she will be able to determine if your natural, healthy teeth are suitable enough to serve as anchors for your custom restoration.
Should you have gum disease or tooth decay, she will likely recommend proper treatment to address these issues prior to moving forward with a dental bridge. This will ensure your teeth are healthy and in good shape before having a custom-made prosthetic created to complete your smile.
The Dental Bridge Placement Process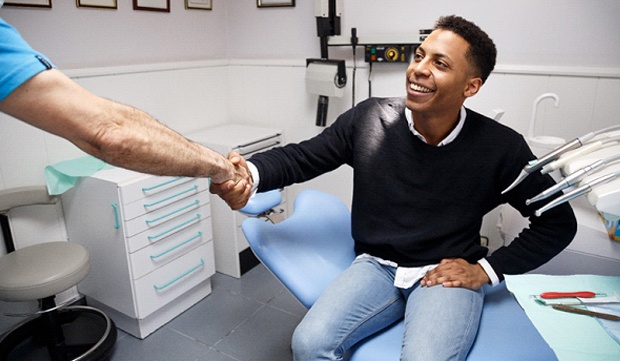 In order to have a dental bridge put into place, it will take two dental appointments. During your first visit, your dentist will begin by prepping your teeth and altering them just enough so that the prosthetic will snugly fit over them when placed. This will include filing the teeth down. Once they are prepped, Dr. Kim will take impressions to ensure that your custom prosthetic is created by lab technicians who will meet the specifications provided (i.e. color, size, and shape).
You will be fitted with a temporary bridge, which you will wear in the meantime. After a few weeks, you will need to return to our office to have your temporary removed and your permanent bridge cemented into place. This will complete the process and give you a new and improved smile.
What Are the Benefits of Dental Bridges?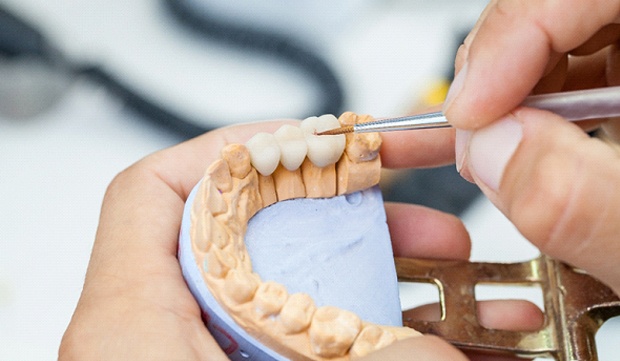 For decades, people have been using dental bridges to restore their smiles. Dentists have and continue to see them as a safe and effective way to replace missing teeth, giving patients a less invasive option than implant placement. While you do have several options when it comes to tooth replacement, some of the benefits provided by a dental bridge include:
Enhanced smile aesthetics and increased confidence
Reduced likeliness for natural teeth to shift and fall out of alignment
A more evenly distributed bite force
Greater functionality while chewing, speaking, and eating