Emergency Dentistry
Urgent Care Without the Wait
If you or a loved one is experiencing a lot of dental pain because of a toothache or an accident, the last thing you probably want to hear is that the dentist won't be able to see you for a few days. Rather than sitting and suffering, just contact Studio Dental instead. We're often able to see emergency patients the same day that they call, so we can solve their problem and provide relief as quickly as possible. If you ever need dental care right away, we're always here and ready to help with emergency dentistry in McKinney, TX!
Why Choose Studio Dental for Emergency Dentistry?
Same-Day Emergency Appointments Available
Dentist & Team with Decades of Experience
Affordable Fees, Flexible Payment Options
How to Handle Common Dental Emergencies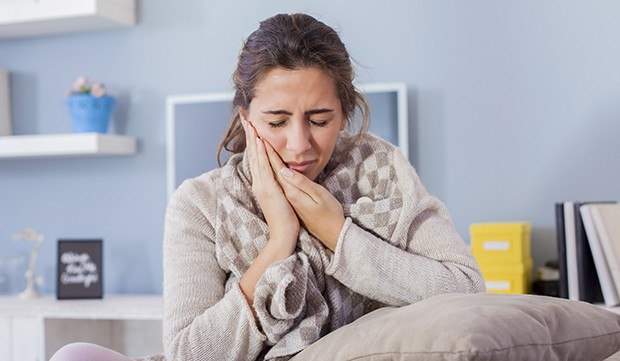 It can be tough to know what to do in the middle of a dental emergency, but the first action you should always take is to call a dentist. When you're on the phone with our team, we'll be able to walk you through first-aid tips and determine whether or not you need immediate care. If you do need to come in, the following tips will help you manage the situation before you reach our dental office:
Toothaches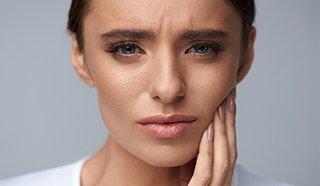 Painful toothaches can be the result of a dental infection, injury, or just a piece of food being stuck between the teeth. Start by rinsing and flossing around the tooth, and if the problem continues, go ahead and take an OTC medication. A cold compress applied to the face can minimize any discomfort as well.
Chipped/Broken Teeth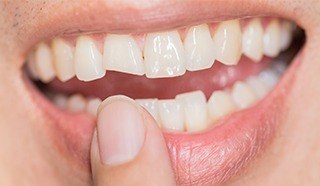 Use a cold compress to control any pain or swelling. Find as many pieces of the tooth that you can and put them in a safe container. Be sure to bring them to our dental office. The remaining tooth should be covered to make sure the rough edge doesn't accidentally injure the inside of the mouth. You can use some sugar-free gum or dental wax to do this.
Knocked-Out Tooth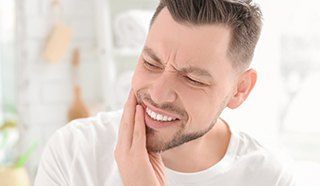 Pick up the tooth without touching the root and give it a gentle rinse. The tooth needs to remain wet until we can see you to keep it alive and so that we can splint it back into place. To do this, put it back into its socket, hold it between the cheek and gums, or keep it in a container with milk or saltwater.
Lost Filling / Crown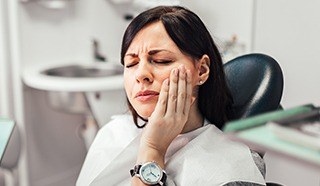 Recover the restoration, give it a quick rinse with water, and try to place it back onto your tooth. Avoid chewing with it until we can repair it, and if you develop any pain or sensitivity, go ahead and take an OTC medication.
How to Prevent Dental Emergencies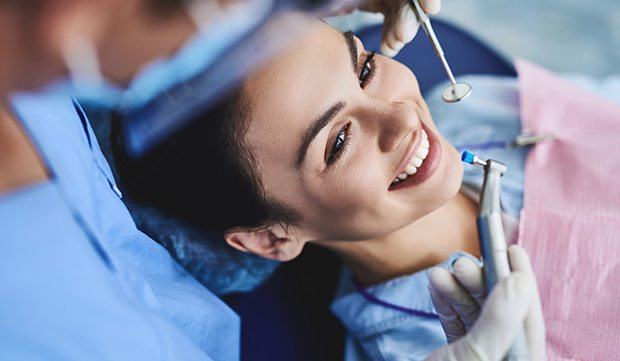 Want to avoid dental emergencies altogether? Just keep these simple tips in mind:
Wear a mouthguard every time you participate in sports.
Chewing on hard items like ice, popcorn kernels, pens, and pencils can wear down and damage your teeth, so don't do it!
Can't get a package open? Before trying to use your teeth and potentially chipping them, go grab the scissors!
Brush and floss every day and get dental checkups at least twice a year. These practices will make sure that a minor problem doesn't have the chance to turn into a major emergency.
The Cost of Treating Dental Emergencies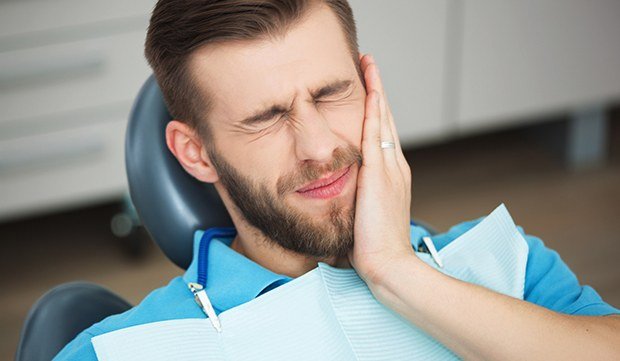 Every dental emergency we see is a little different, so the cost of treatment is always unique as well. However, no matter what your situation might be, it's always best for both your smile and your wallet to seek out care as fast as possible. This enables us to treat a problem before it inevitably becomes worse and requires a more extensive/expensive procedure. To help make emergency dentistry more affordable, we're happy to accept dental insurance, offer flexible financing, and we even have our own in-house discount plan.