BOTOX®
Revitalize Your Appearance with BOTOX®
BOTOX® has become a popular cosmetic treatment for those seeking to restore a youthful appearance, but its applications go far beyond just reducing wrinkles. The injections are now widely used to treat several medical conditions, including chronic migraines, muscle spasms, and excessive sweating. BOTOX® is a safe, minimally invasive treatment that has a high success rate and minimal downtime. Its versatility and effectiveness make it an increasingly popular choice for those looking to improve their appearance and boost their confidence. To learn more about this service, simply keep reading or schedule a consultation with Dr. Kim today!
Why Choose Studio Dental For BOTOX®?
Talented Cosmetic Dentist with Years of Experience
Comprehensive Dental Treatment
State-of-the-Art Technology
What Is BOTOX®?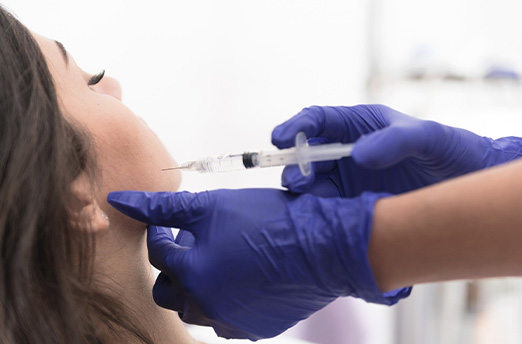 BOTOX® is a cosmetic treatment made from a purified protein called botulinum toxin. It works by temporarily relaxing the muscles that cause wrinkles and fine lines, resulting in a smoother and more youthful appearance. In addition to its cosmetic uses, BOTOX® has also been FDA-approved for the treatment of migraines, jaw tensions caused by TMD, and muscle spasms.
The non-invasive procedure is quick, safe, and effective, which is why it's become a popular choice for those wanting to restore a youthful appearance or alleviate medical symptoms. You can expect results to show within five to ten days. In most cases, they'll last anywhere between three and six months.
Who Is a Good Candidate for BOTOX®?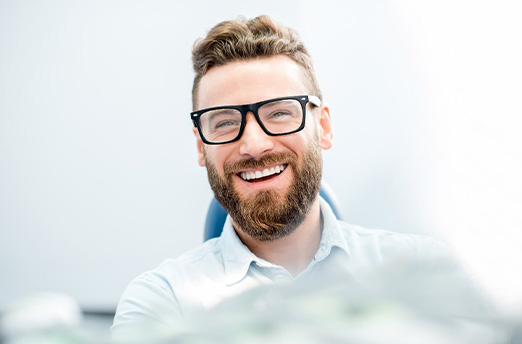 You may be eligible for BOTOX® in McKinney if you're looking to reduce the appearance of wrinkles and fine lines or seek relief from certain medical conditions. The best candidates are typically patients who are in their late 20s or older and want to fix facial imperfections, including:
Crow's feet
Lines between the eyebrows
Horizontal lines on the forehead
Suffer from muscle spasms
Smoker's lines located around the lips
Lines at the corners of the mouth
It's worth noting that patients who are pregnant or breastfeeding, have a neurological disorder, or are allergic to any of the ingredients in BOTOX® may not be suitable candidates. Make sure you consult with a qualified healthcare provider to determine if this cosmetic treatment is right for you.
The Benefits of BOTOX®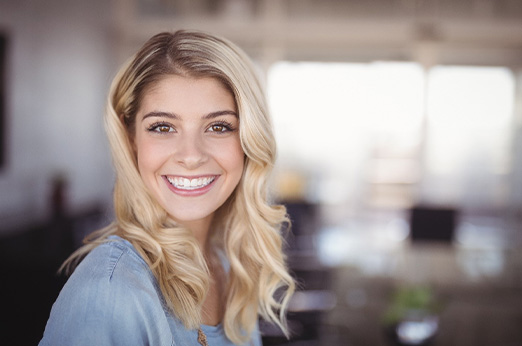 BOTOX® is a versatile and effective solution for many concerns. It offers a range of incredible benefits, such as:
Fast results, with treatment being complete in as little as 20 minutes
Natural-looking results that enhance a youthful and refreshed appearance
Improve self-confidence and body image
Non-invasive and virtually painless cosmetic procedure
Cost-effective treatment
Why See a Dentist for BOTOX®?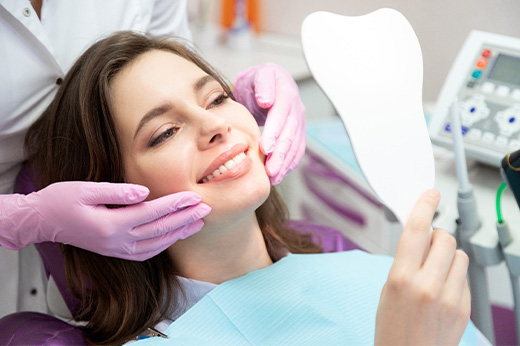 A dentist is a qualified healthcare professional that has undergone extensive training in the head and neck anatomy, making them highly skilled in administering BOTOX® injections. They can offer expert guidance on the best treatment plan to achieve your desired outcome and can combine BOTOX® with other dental treatments for optimal results. In addition, many dental offices offer BOTOX® in McKinney as a convenient and comfortable option for those seeking a minimally invasive cosmetic treatment.